PROSJEKTER
/
UTVEKSLINGSPROGRAMMER
Utvekslingsprogrammer
GSE-teamet fra Canada, 12 til 17/5 - 2013.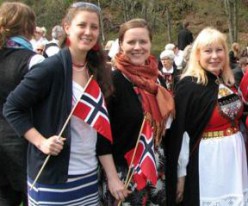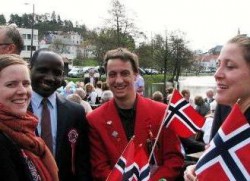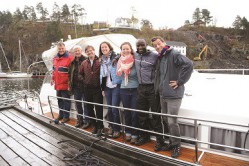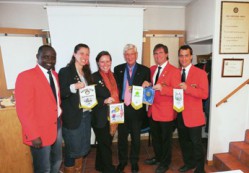 Tvedestrand Rotaryklubb var i Gvarv å hentet en trivelig gjeng ungdommer
søndag 5. mai. Det var lagt opp til et spennende og allsidig program,
der både båttur og feiring av 17. mai ble store høydepunkt.


Roundtrip, 29/7 til 3/8 - 2004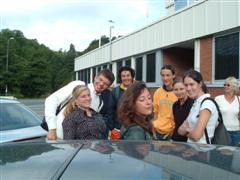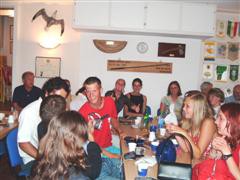 Ankomst Tvedestrand Møte i Rotarykjelleren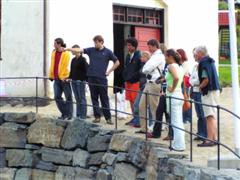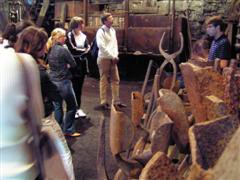 Besøk på Næs Jernverksmuseum Besøk på Næs Jernverksmuseum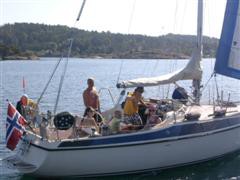 På båttur i skjærgården Et lite strandhugg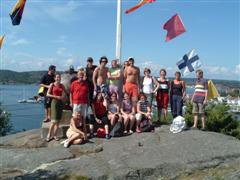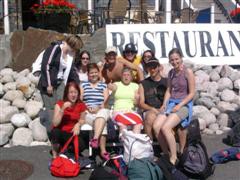 Besøk på Vakthusheia - Lyngør Besøk på Lyngørporten - Gjeving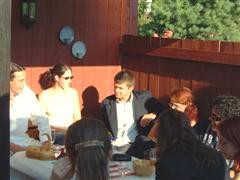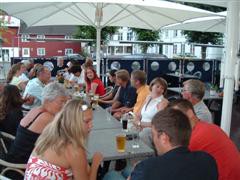 I selskap hos Svein På uterestaurant - Tvedestrand


GSE-teamet fra Australia, 8 til 14/5 - 2002.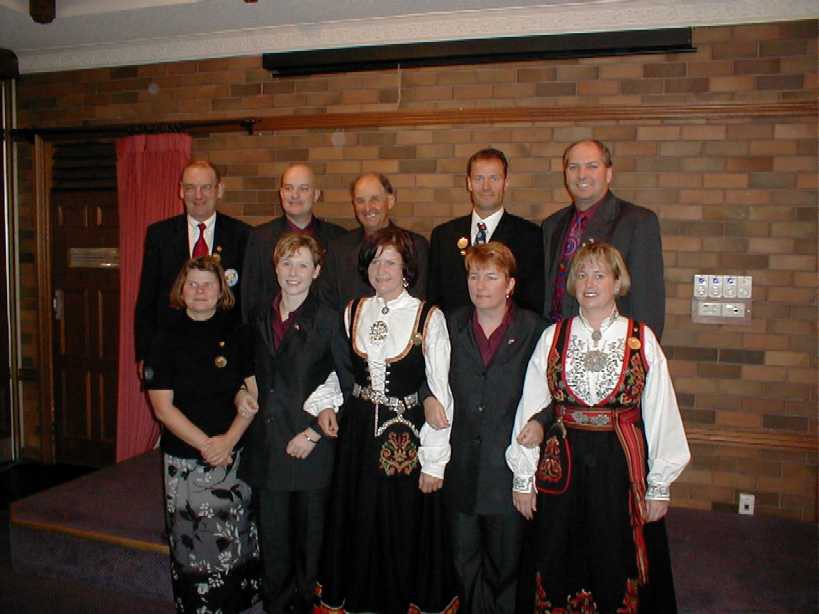 (Her fotografert sammen med det Norske GSE-Teamet som var i Australia)


Her følger noen hyggelige tilbakemeldinger fra Australia.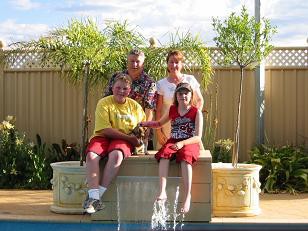 Here is a photo taken last week. It is my family and
I taken next to our pool.
Wendy


Just a short note to say hello and wish you and your family the best for the new year.
I must thank you for sending pictures from ime to time, I can assure you
I will never get tired of looking at scenes from your beautiful country.

The picture from Fanarokken looks like this would have been quite a climb for a couple of "oldies" :-)
I look forward to hearing of your exploits on Jotunheimen next summer.
This will be something special I am sure.

Wendy also passed on your recent picture of all the snow.
Although this is common for you it is an amazing sight for us.
I'm sure you know we never see snow at all in our part of the world
and I still cannot comprehend temperatures of below zero.
I check your weather on the internet now and then. You have
temperatures of around -5 to -10 at the moment, yes?

I have recently bought myself a simple digital camera so I must
send you a picture or two from Australia every so often. It is good
to keep in touch. Did Wendy pass on any pictures from our recent
"GSE team reunion"? I shall attach a picture. All us team members
got together in Michael's home town of Ballarat several weeks ago
and had a good, fun time remembering our Norwegian experiences.
I think "Peter kissing Norwegians" was mentioned!

Our summer has started off very nicely with many warm days of over
30C.I don't like it so much when we get to 40C however this doesn't
usually come until late January/February. My family (wife Carol,
children Brianna 11 and Ryan 9) will be praying for fine weather in
March as this is when we are going to Queensland for a three week
holiday. Brisbane and the Gold Coast have many wonderful
attractions as well as excellent beaches and lots of sun. We will
drive from my town of Mount Gambier to Melbourne (about five
hours) and then catch a flight to Brisbane (two hours). I will send
some pictures in late March.

Speaking of pictures, I must tell you that my presentations to
different Rotary Clubs have been well received and everyone loves
the photos that we took. Do you recall our day at the Golf Club.
Everyone has a laugh when I show a picture of you and I getting a
lost ball out from the stream.

Anyway, for now I shall wish you goodnight. (It is very late here).

Regards,
Peter McBain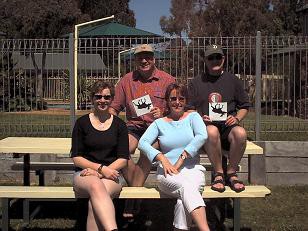 It is very hot here at the moment. 30+ each day. May get to 39 degrees
on Saturday. So no white Christmas for us (I'm dreaming..)

Here are a new pictures. The boys are 4.5 months old now and going
very well. We will enjoy all of their presents, even if they do not!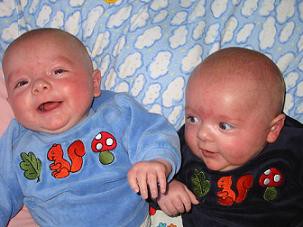 Utvekslingsstudent 2000 - 2001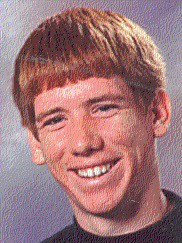 Hallo

Jeg heter Erik Mylroie og jeg kommer fra Starkville i Mississippi - USA.
Jeg er 19 år gammel og er utvekslingsstudent i Tvedestrand Rotary Klubb.
Jeg kom til Norge i august 2000 og skal være her frem til 22. mai 2001.
Min vertsfamilie her i Tvedestrand er Steinar og Marianne, Sagesund.
Jeg går på Tvedestrand Videregående Skole. I fritiden spiller jeg fotball,
terrengløping, leser bøker, lytter til musikk, ser på TV, bruker datamaskin
og er sammen med mine nye venner. Etter mitt oppholdet her i Norge,
skal jeg på universitetet i Jackson - MS, der jeg skal gå på Millsaps College.
Grunnen til at jeg valgte Norge, er at min mormor er fra Norge og min
morfars foreldre var fra Norge. Mitt år her i Norge har vært veldig spesielt.
Jeg har fått mange nye norske venner og mange nye norske minner.
Jeg kommer aldri til å glemme mitt år her i Norge. Jeg har lært mye om
norsk kultur, og jeg har lært det norske språket ganske godt.

Jeg vil benytte anledningen til å takke min vertsfamilie, Tvedestrand Rotary Klubb
og Rotary Norge for et fint og minnerikt opphold her i Tvedestrand - Norge.

Med vennlig hilsen
Erik Mylroie